Jackson Homes
A Family Owned and Operated Business
Since 1969.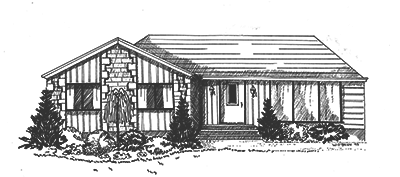 Family owned and operated, The Jackson Homes story begins in 1969 when its founder Alexander J. Jackson was fresh out of high school with an entrepreneurial spirit and a vision to pursue a dream.
Trained as a construction laborer in Toronto, Alexander quickly propelled himself to top-level production authority with his eager and willing attitude. While working in Stratford, Ontario he realized this was where he wanted to locate and build a better life for his family. With only a maroon Ford, and a handful of tools, it was here that the reputation and work ethic behind Jackson Homes began to take root.
Early projects included construction of the local Tim Horton's and McDonald's. As the commercial and residential market fluctuated Alexander continued expanding and growing to serve his clients and was able to develop sought after services and a sustainable, successful business model based on trust, integrity and commitment to the community.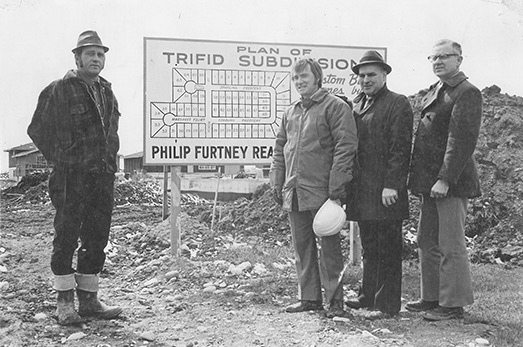 With over 43 years of experience, Jackson Homes brings a creative vision, conscientious attitude and customer-focused design to each project. Specializing in custom builds, Jackson Homes works personally alongside each client to ensure their new home meets and exceeds expectations.
Jackson Homes started as the dream of an aspiring young man and is now a name synonymous with quality and honesty for over 43 years. Now a second generation homebuilder, Alexander's four children have been carefully mentored into the company, each upholding the same standards of intricate workmanship, attention to detail and impeccable customer service.
Jackson Homes is not a production builder, Jackson Homes takes pride in a one-on-one approach.
It is the same philosophy that was expected and not requested when the company started decades ago as young apprentices working on custom homes. It is this first-hand experience that enables Jackson Homes to deliver a superior home and a superior service. In an era where pre-assembly is the norm, Jackson is proud to offer a tailored and personal, engaged experience with each one of their purchasers.
From the foundation up Jackson Homes will work with each buyer to create a treasure box of memories of their very own crafted by a builder's rich history of experience.